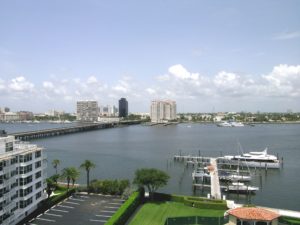 Exciting progress is being reported on the front page of Palm Beach Island's local newspaper, the Palm Beach Daily News. Quoting Meghan McCarthy from Friday February 6, 2015's front page column "Work on the $94 million replacement for the Flagler Memorial Bridge has reached a major milestone: Pouring massive amounts of concrete to build the bridge's main supports."
What does that mean to residents living on Palm Beach Island as well as visitors?
We are inching along towards the "new taller, wider Flagler Memorial Bridge..set to open in late 2016." The Flagler Memorial Bridge, referred to as "the North Bridge" as its nickname states connects the North End and Mid Town Palm Beach to West Palm Beach. It is one of three bridges that connects Palm Beach Island to West Palm Beach.
Palm Beach Real Estate owners and Palm Beach Real Estate brokerages alike are looking forward to its completion, although traffic has been flowing relatively freely.
Here is some additional information I came across that describes the project in more detail www.flaglerbridge.com/summary/.