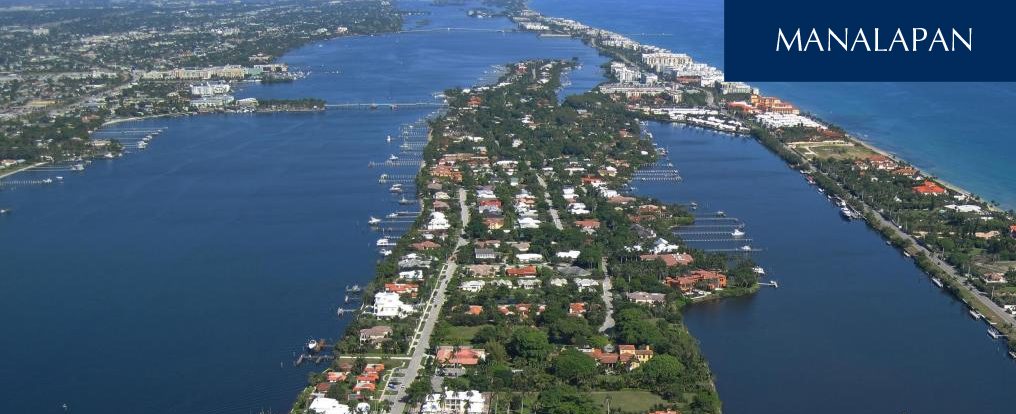 Manalapan Estates
Manalapan is a coastal town nestled along the eastern shore of Florida, south of Palm Beach and north of Boca Raton. Situated between the Atlantic Ocean and the Intracostal, Manalapan offers beautiful and serene surroundings and locations.
Much of the land is preserved to maintain nature and the environment. There are only a few residential and rental communities.
Manalapan real estate is characterized by lush and natural landscape. There are unique beach areas to enjoy along with exceptional dining and shopping choices. Buying a home on Manalapan offers many styles of living with luxury homes, estates and lower maintenance residences like town homes and condominiums. There is easy access to the Atlantic Ocean through the Boynton Inlet, making this a popular location for boaters.
Thought to be named after the New Jersey township of Manalapan, the Indian name Manalapan means "Good Bread." The history of the community dates back to 1889 when President Benjamin Harrison granted George H. K. Carter a homestead on the unnamed land. It was a sparsely populated settlement incorporated in 1931 by Commodore Harold Vanderbilt, the great grandson of shipping and railroad tycoon Cornelius Vanderbilt. His grand estate, known as Villa di Venzia, set precedence for the magnificent estates to follow.
Manalapan attracts home buyers looking for a relaxed and luxurious lifestyle that feels far away yet is only a short distance from all the amenities of a metropolitan area including airports, museums and several of South Florida's major cities.
Manalapan Properties